Disclaimer: I do not own these photos. If you are the owner of a photo below and wish to have it removed, please contact me and I will do so. But please don't do that! Your photo is awesome and needs to be shared with the world! I will gladly credit you as the owner and link to your site, just let me know.
Exotic Cars in the Garage: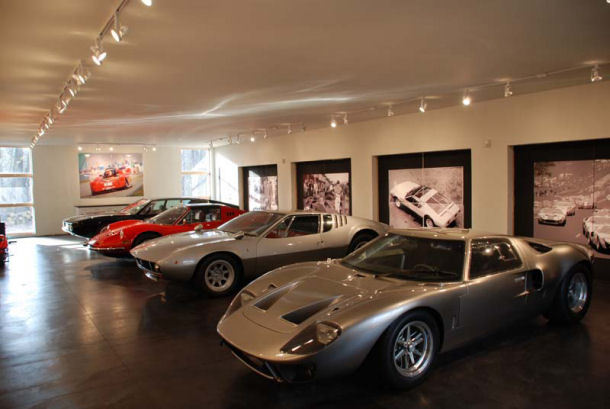 The pictures behind the vehicles are actually the garage doors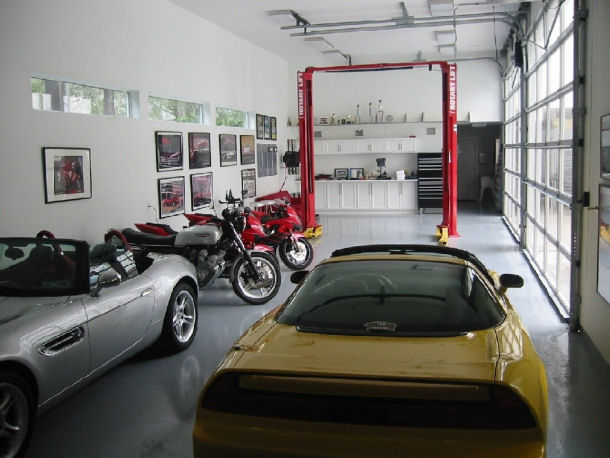 BWM Z8 and Acura NSX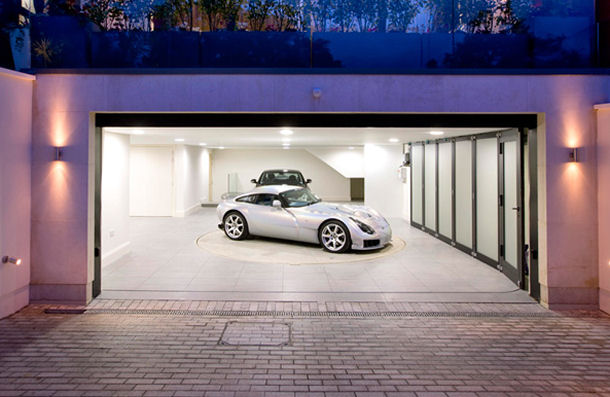 Turntable Garage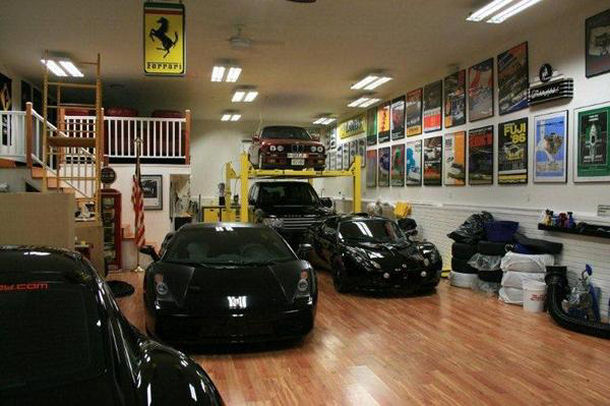 Nice Wood Floors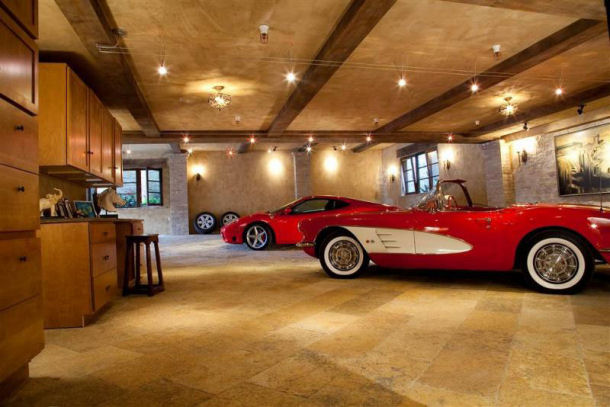 Nice Tiles and Lighting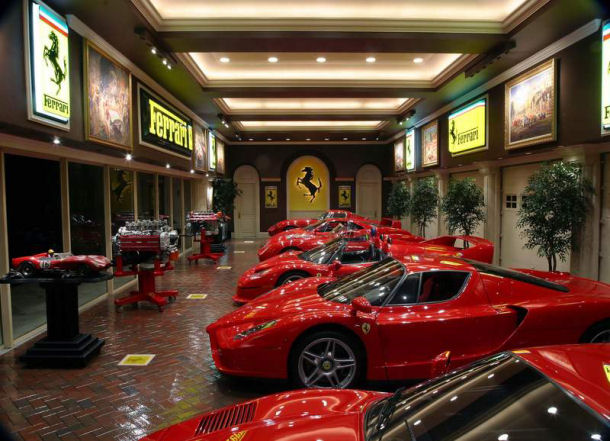 A Ferrari Collection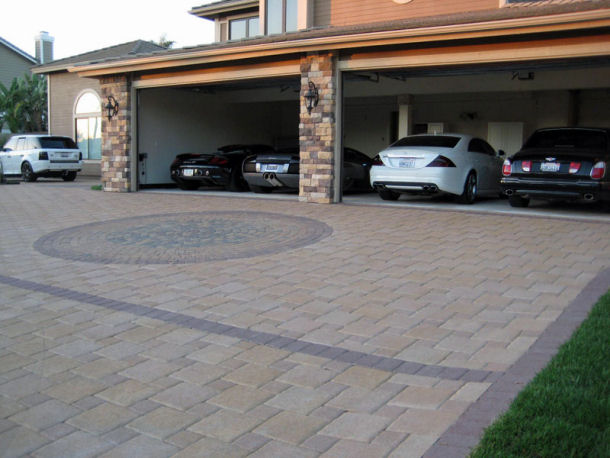 I love this garage. I think it is actually the selection of vehicles that I love: Porsche Carrera GT, Lamborghini Murcielago, Mercedes-Benz CLS, and Bentley Arnage (and a Range Rover Sport in the background).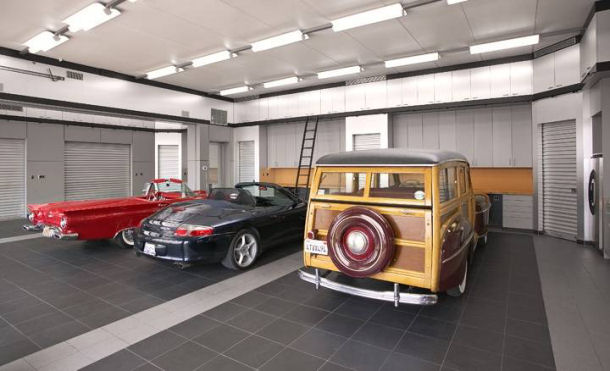 Nice and Clean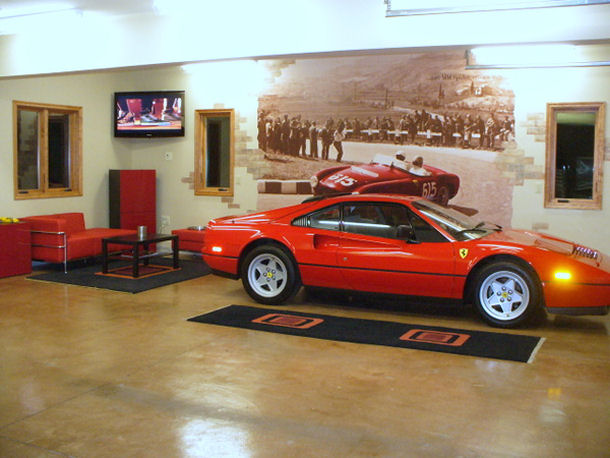 Ferrari 328 GTB Garage with Sitting Area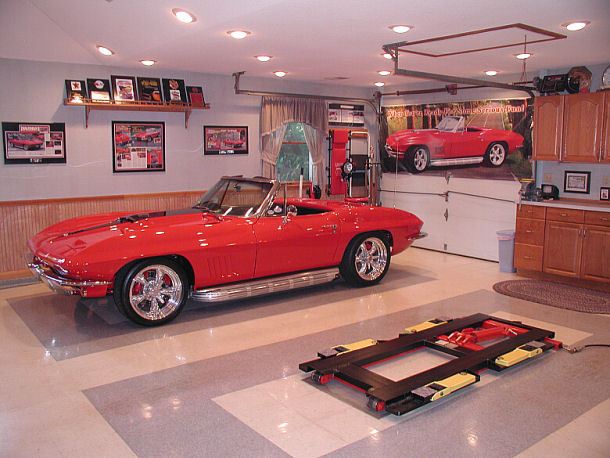 Classic Vette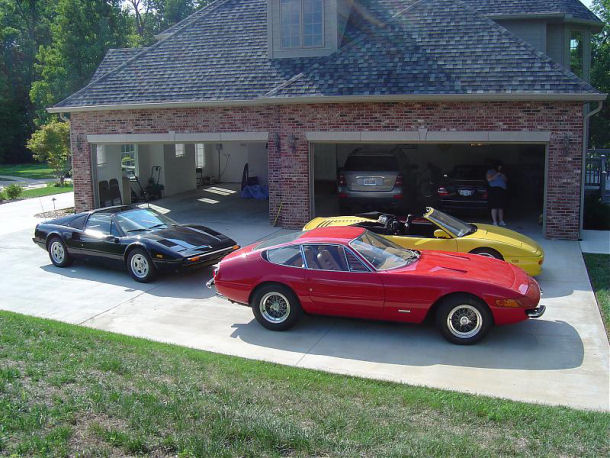 A Nice 4 Car Garage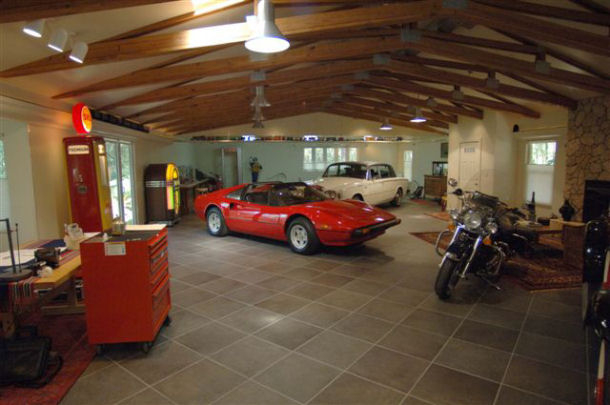 Classic Ferrari and Classic Rolls Royce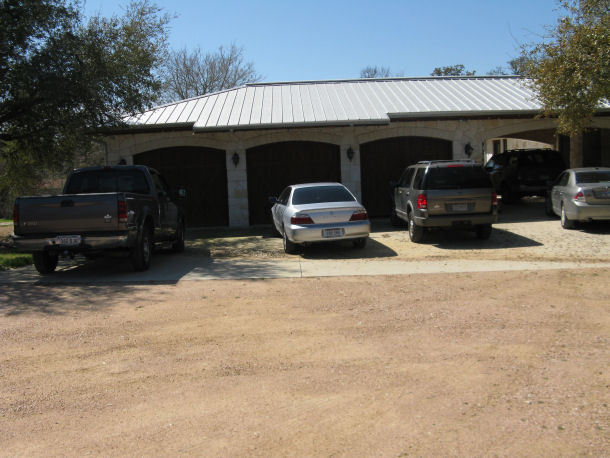 Not exactly exotic cars in this photo, but the garage is nice. The silver Acura is mine. If you have a similar vehicle and the heated seats stop working, check out my tutorial on fixing the heated seats.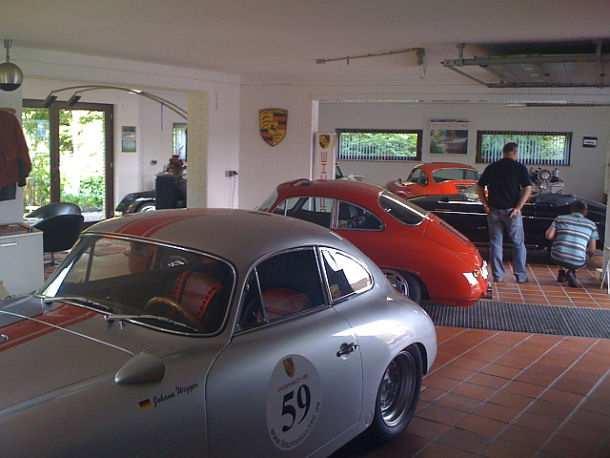 Nice Porsche Workshop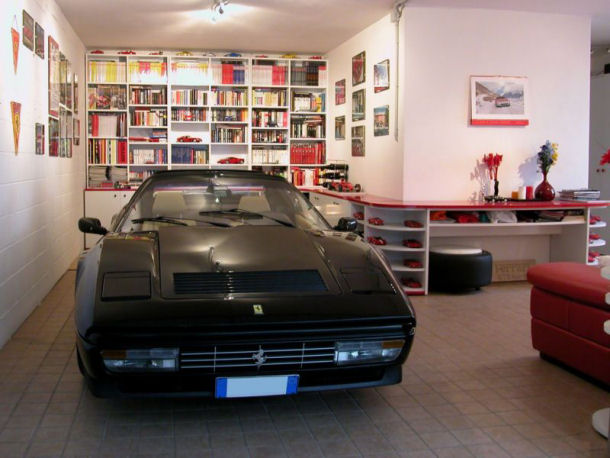 Garage/Library? The Ferrari 328 looks comfortable.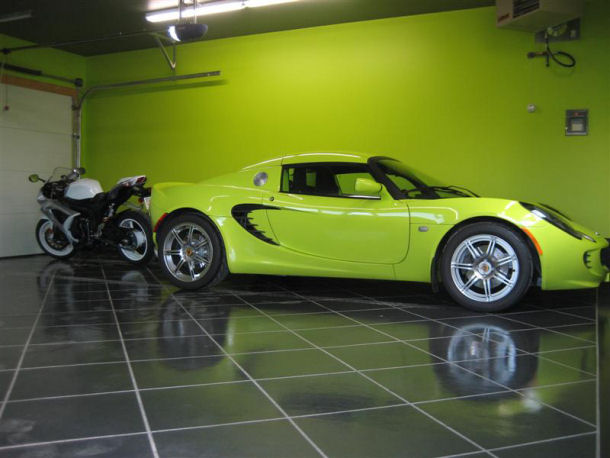 I usually don't like when the wall color matches the vehicle, but this green Lotus garage is an exception.

I just want to hang out here… for a long time.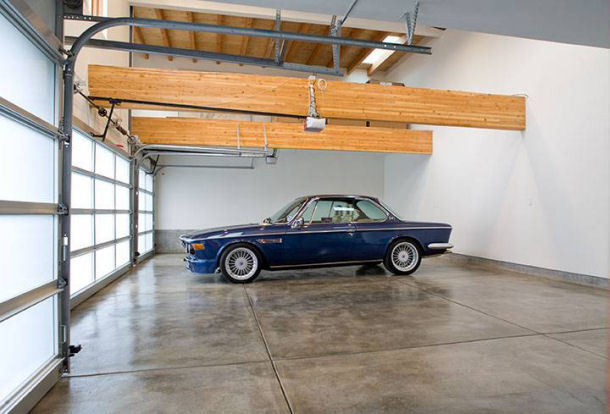 Nice Beams and Stained Concrete with a Classic BMW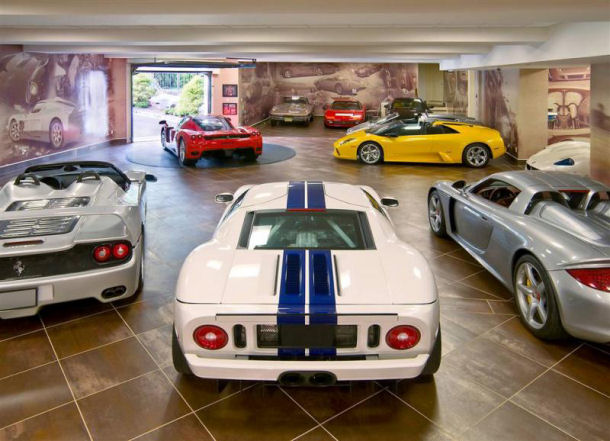 Many Cars, One Garage Door: Ferrari F50, Ford GT, Porsche Carrera GT, Ferrari Enzo, Lamborghini Murcielago, and more.
Stacked Garages (Vehicle Lifts):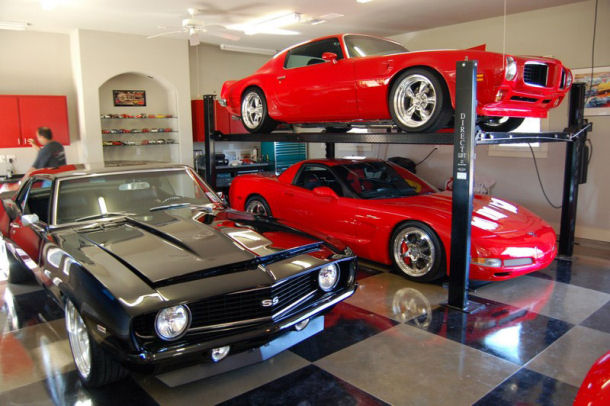 Stacking Your American Muscle Cars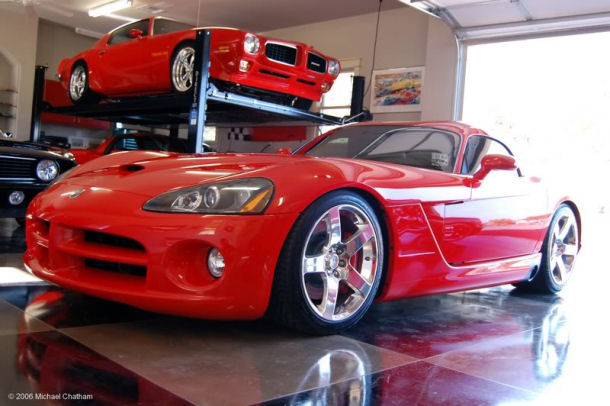 Camaros, Corvette, and Viper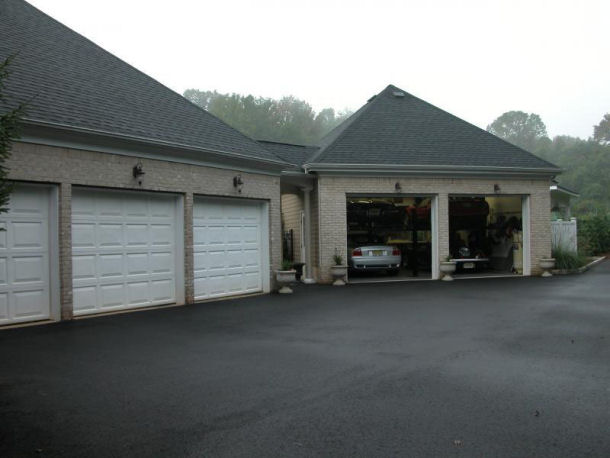 5 Car Garage with 2 Lifts Makes it a 7 Car Garage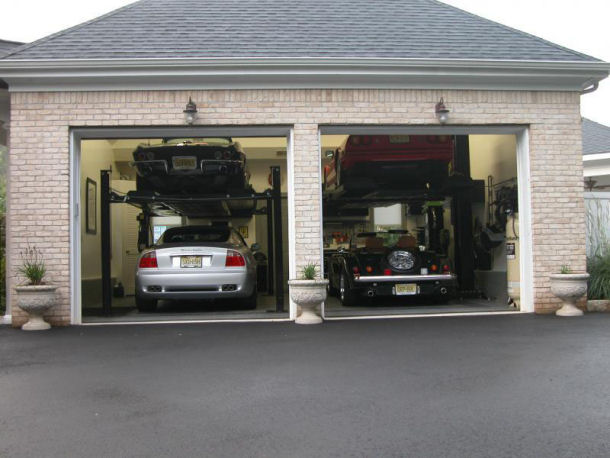 Converting a 2 Car Garage into a 4 Car Garage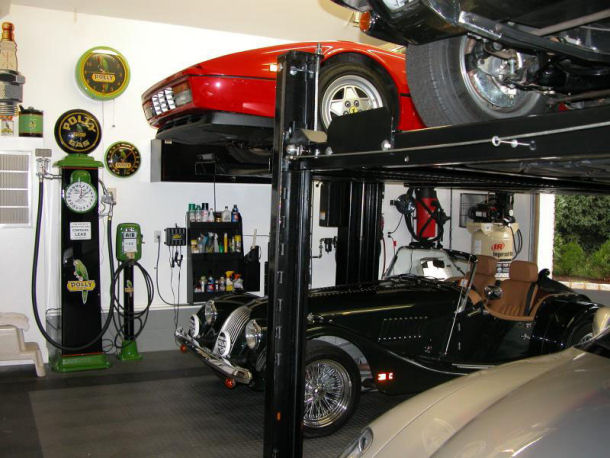 Making Room for the Morgan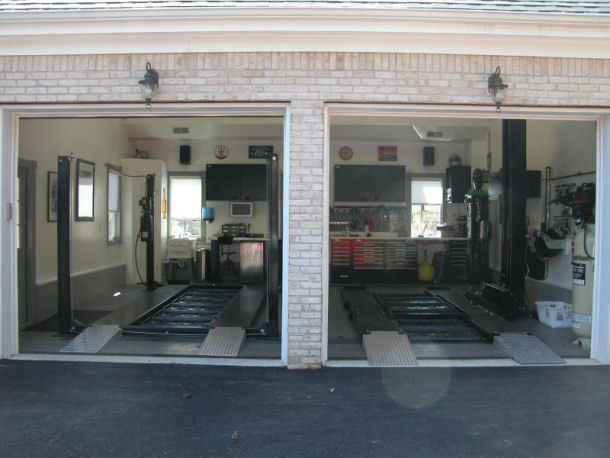 Here is the same garage with all the beauties removed.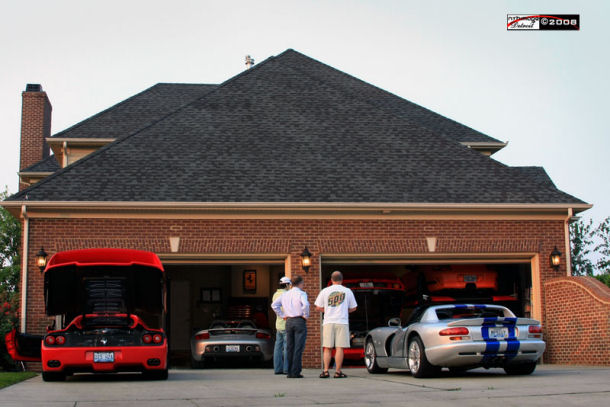 Why didn't these guys invite me to the party?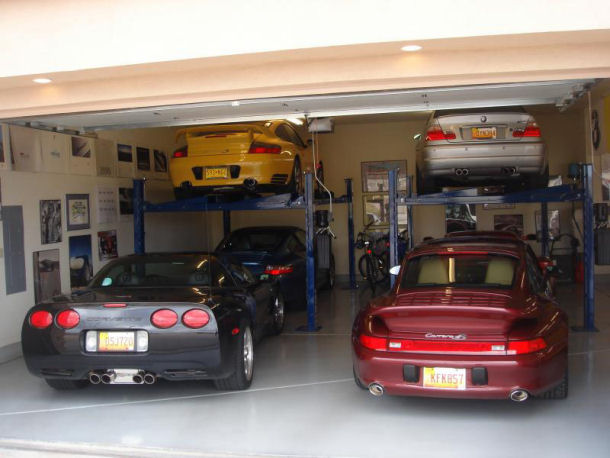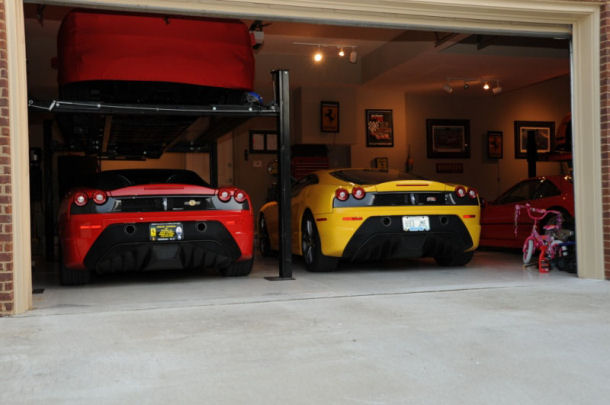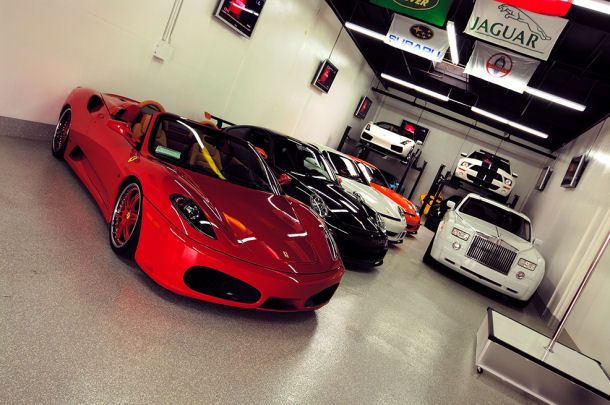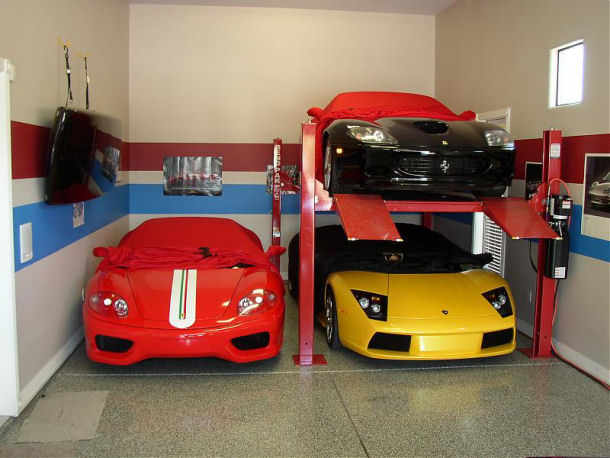 A tight fit for these Italian sports cars