How much time to I waste thinking about the Dream Garage? Probably too much. I've compiled some of the nicest garage photos I've found on the internet below. Many times when I see a cool photo on the web, I save it (so this collection of images has been years in the making).
Disclaimer: I do not own these photos. If you are the owner of a photo below and wish to have it removed, please contact me and I will do so. But please don't do that! Your photo is awesome and needs to be shared with the world! I will gladly credit you as the owner and link to your site, just let me know.
Exterior Photos: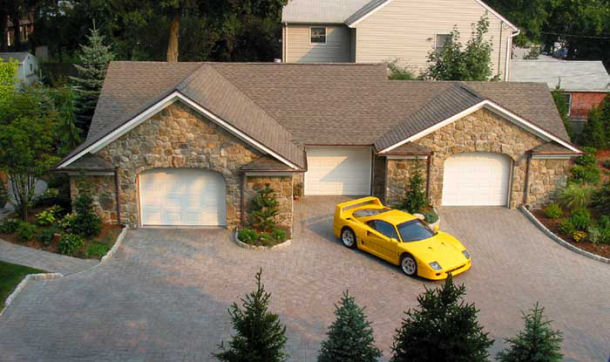 A nice areal shot of a large garage with a yellow Ferrari F40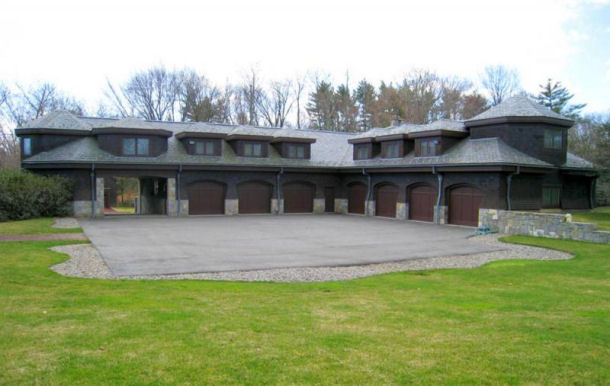 7 Garage Doors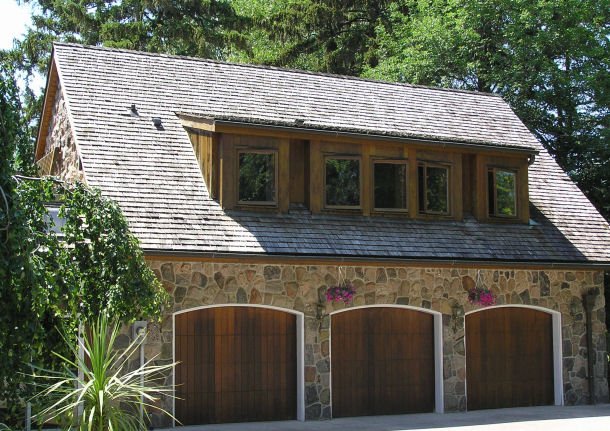 Nice stone work with 3 garage doors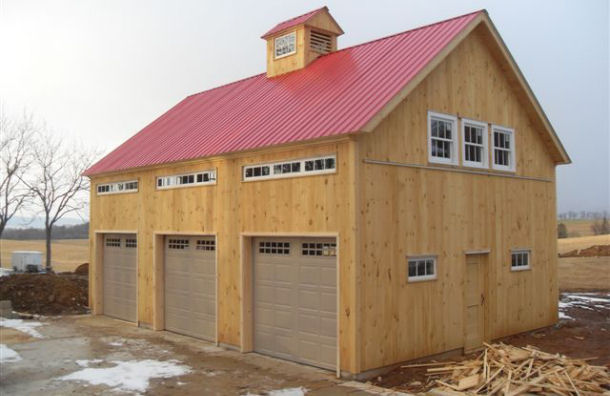 Barn Garage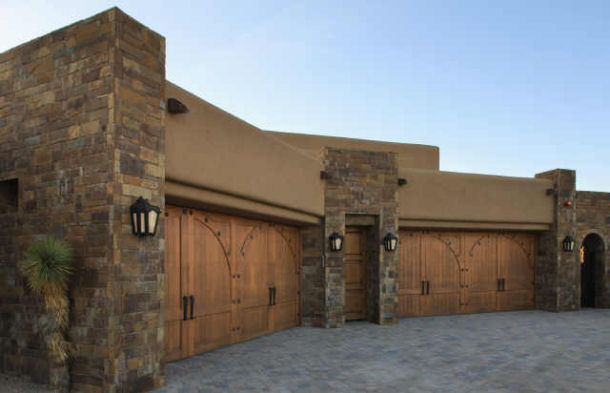 Unusual Design with Santa Fe look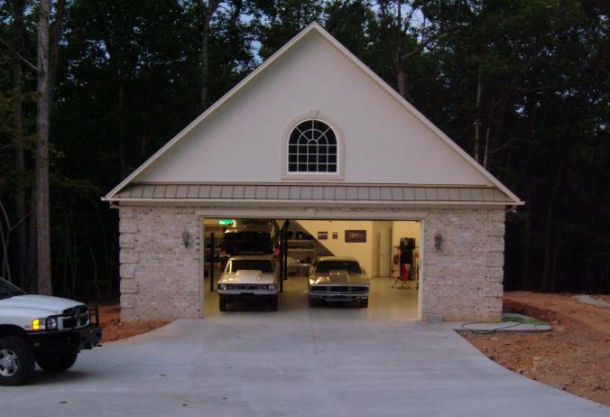 Simple design for the muscle cars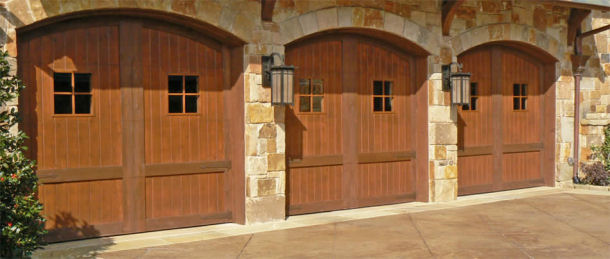 More nice stone work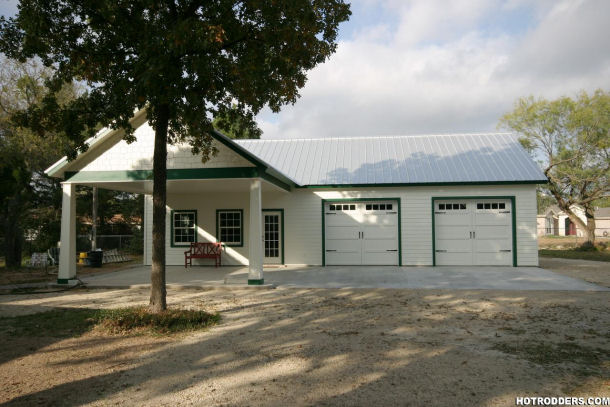 Old Gas Station – This photo is from HOTRODDERS.COM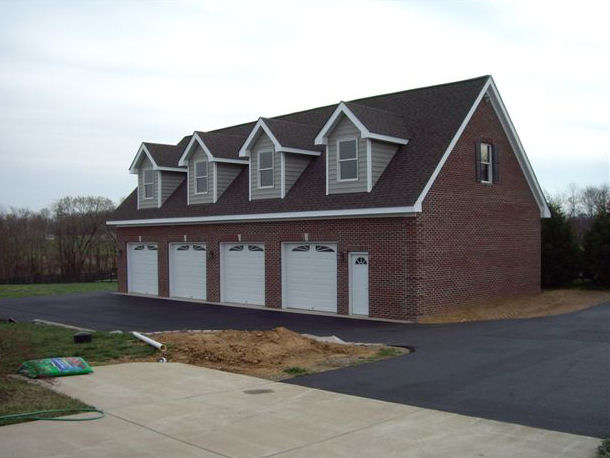 4 Garage Door Building – This photo is from Lugnut2683 at e46fanatics.com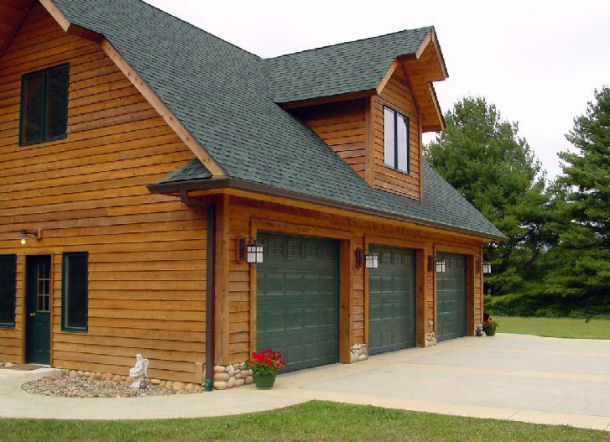 Nice Wood Exterior, possibly cedar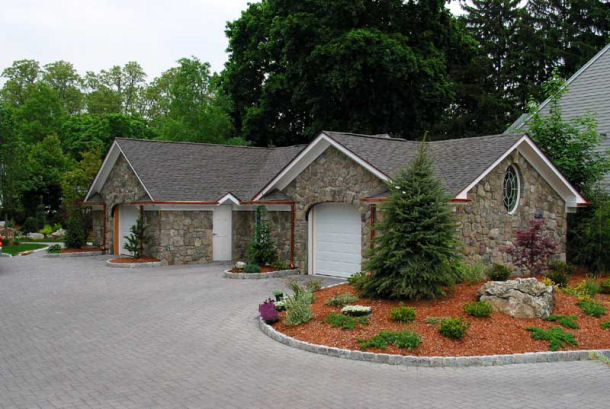 Nice stone garage with beautiful paver driveway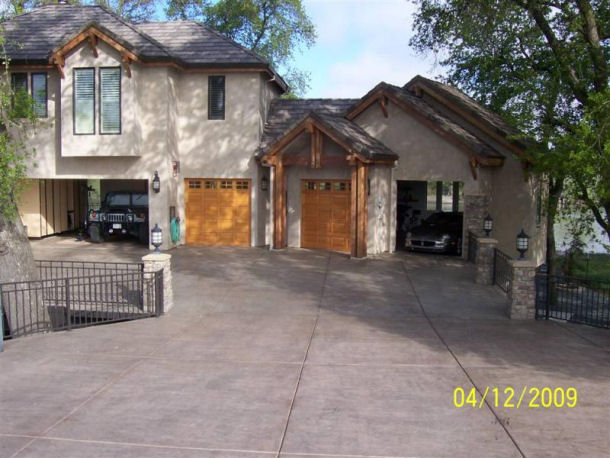 Is that driveway a bridge?

I think I just like this one because there is snow!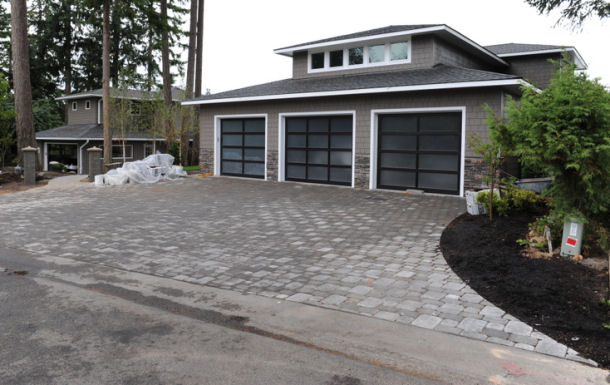 Translucent Garage Doors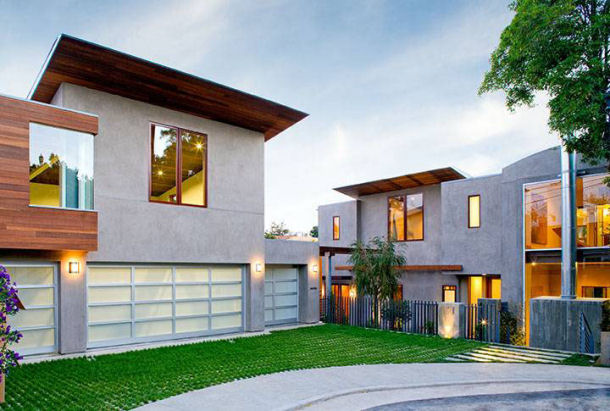 Modern Style with Grass Driveway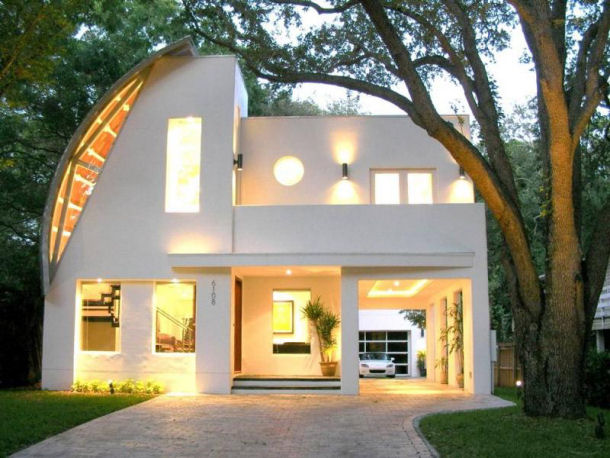 Modern Style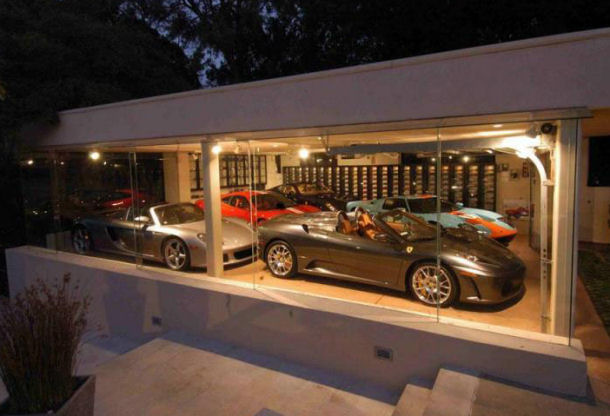 See-Through Garage
Nice and Clean Garage Photos: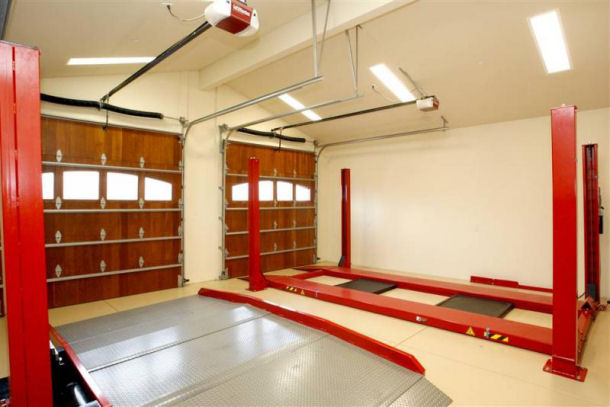 Double Lifts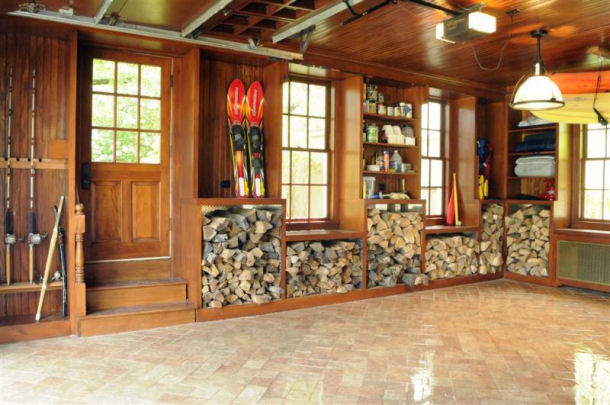 Lodge Garage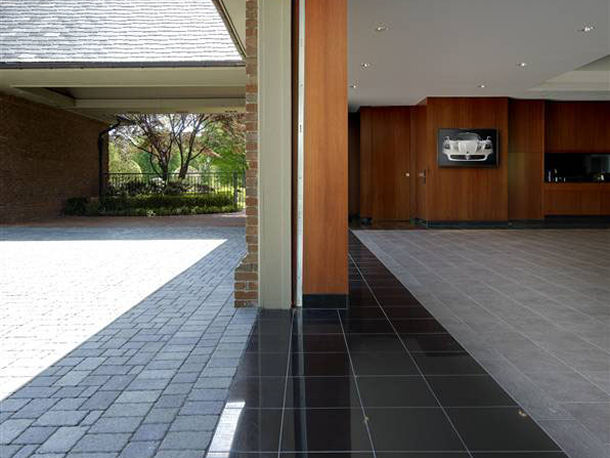 Garage Floor Tiling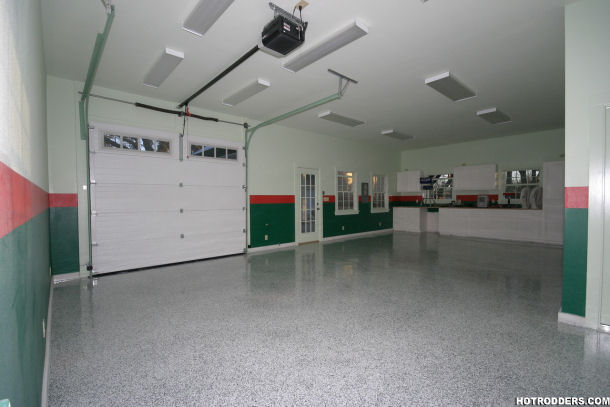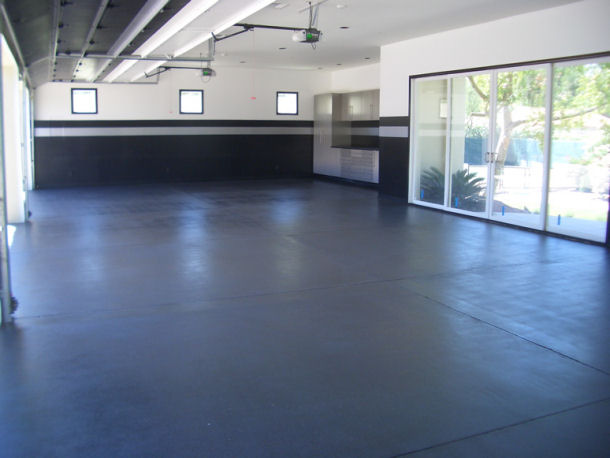 A Clean Palette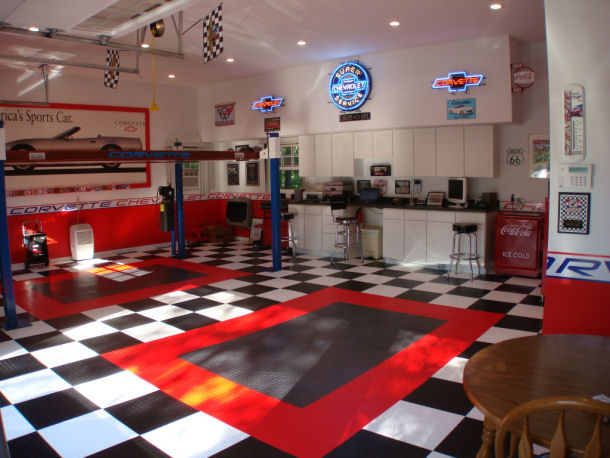 Chevy Lovers' Garage
Now, let's bring on the dream cars. It is sometimes hard to tell if I actually like the garage, or does a Ferrari, Lamborghini, or Rolls Royce just make any garage look good? You be the judge.