Mulliner is the in-house customization arm of Bentley. When you order a new Bentley automobile, the folks at Mulliner will go to every extreme to customize your new vehicle to your preferences… no matter how outrageous the request.
This 2007 Bentley Arnage R was designed with a two-tone custom paint job. The inspiration for the unusual color combination was the buyer's request to have his car match his boat. The result: this unique beige on white (or white on off-white) color scheme. At first look, the color was rather bold, but after spending some time with the car, I started to admire the color choice.
Regardless of the exterior color, the interior was an unmistakable thing of beauty. The light-colored hides and wood veneer elevate this car to a new level of opulence. The rear passengers are treated to a convenient refrigerator and beverage set, should the journey call for a celebration.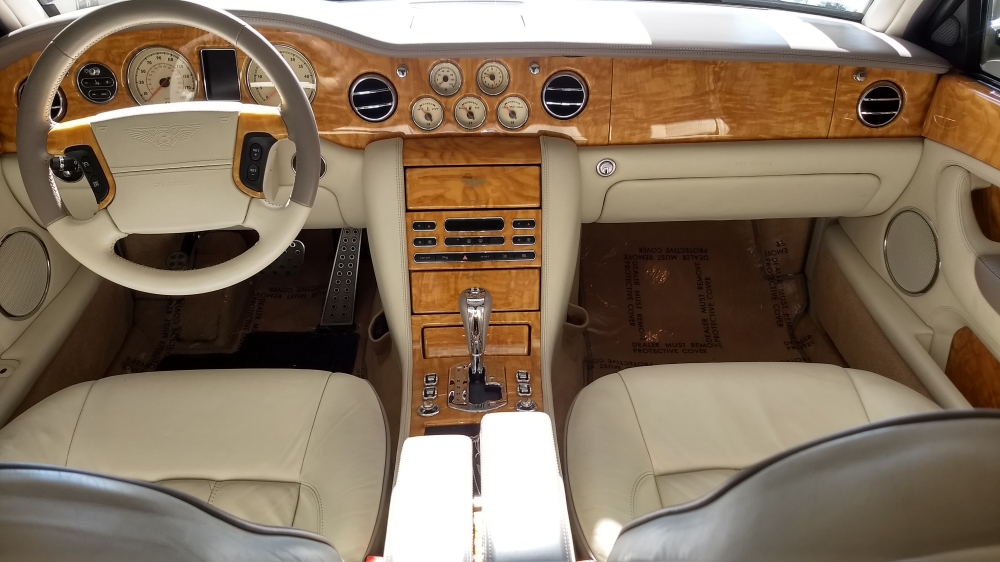 This car is for sale at http://www.dallasautocenter.com/
Here are some additional examples of two-toned paint schemes on recent Bentley cars.